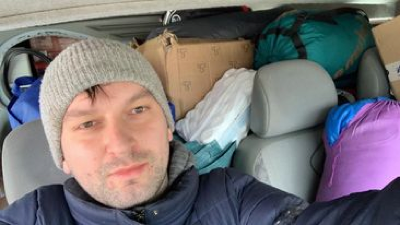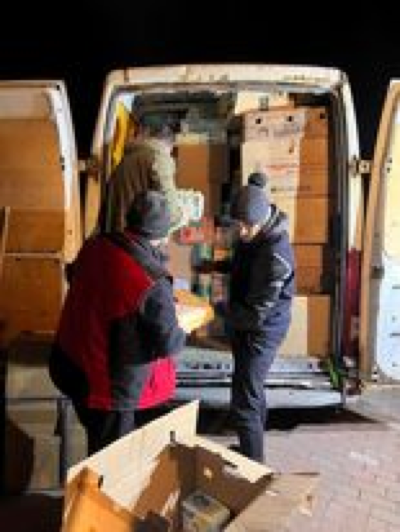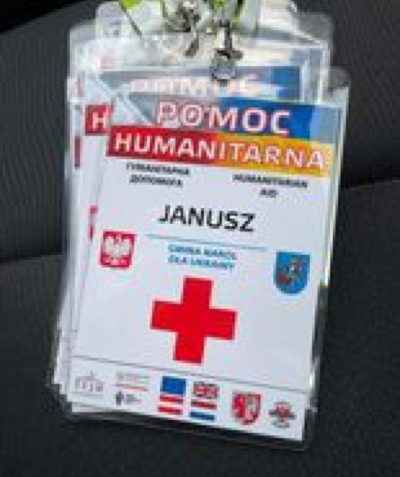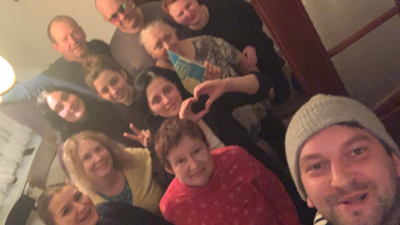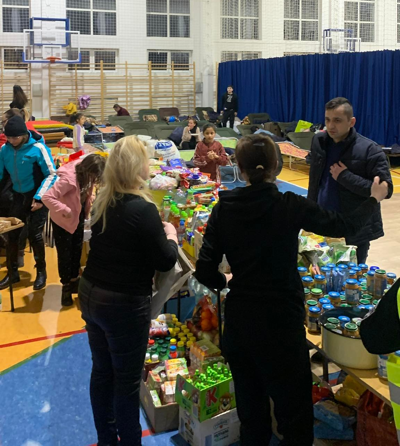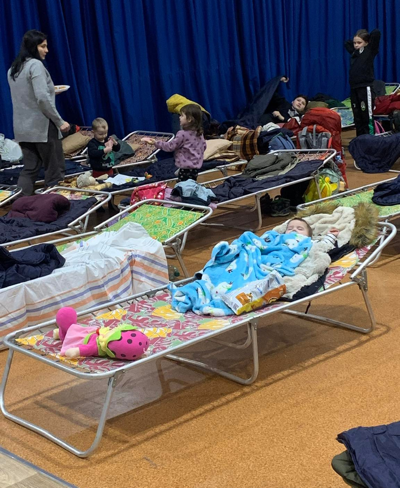 Bedford's Connections to Ukraine
Many of us have connections to folks in the 'old world'. This is true of Bedford State Rep Ted Gorski who has relatives in Poland living very near to the Ukrainian border. They are helping the Ukrainian refugees.
Here is their story, told by the Gorski family.
Ted's cousins live in a town 26 minutes from the Ukrainian border and about 2 hours from Lviv, Ukraine. Ted's first cousin, Ewa, her husband Janusz and their sons Damian and Sebastian are featured in the photos on the left. Damian is married with two young children. There are even more cousins in Ukraine that they have not yet met.
Pictured at left is Sebastian in a panel van loaded with donations. He was bringing them to the border. Often, after unloading, he would load up with people and drive them to a temporary shelter—otherwise they would have to walk miles. In the second photo you can see the van being loaded.
All workers are provided with documentation. This is also helpful when crossing the border while bringing in humanitarian aid. The documentation pictured at left belongs to Janusz. They were also provided stickers for the front of their vehicles.
Janusz and his son Damian own a home building business. The number of refugees crossing into Poland was so great in such a short period, they wanted to help. They shut down their business and have been working full time as humanitarian volunteers.
In the group photo, Sebastian (front) and Janusz (rear left) and a couple of friends are with 6 people from the Ukraine. The woman in red is the grandmother of a 16-year old developmentally challenged young woman. When Sebastian picked them up for transport to the temporary shelter, he realized the girl was different and didn't have the heart to drop them off. So he brought them home and took care of them for a few days.
The last two pictures are of a local temporary shelter. Due to the number of people who want to get on the trains (for those lucky enough to live near a train station) and due to the distance and type of ground they have to walk over (sometimes fields, sometimes roads) and because it is women with children making the trek, each person wears a backpack with the only items they were able to bring with them. Few people have a more than a change of clothes, and most children only have their favorite small toy. This is all that's left of their former lives. They have left their brothers, their husbands, uncles, fathers and grandfathers behind. The elderly generally choose to stay until they have no choice, which then makes the trek even harder.
The enormity of the situation and the proximity to the border makes this a psychologically and emotionally difficult situation for the Poles who live in this area. They are opening their homes, giving of their time and helping in whatever way they can and often feel their contributions are insignificant. We try to bolster them through text communications.
We pray for peace, for wisdom, for their safety and for their lives. We pray that if the war expands beyond Ukraine, they will have time to escape.
Pray for divine intervention, pray for the hearts of world leaders to be convicted towards peace. Pray that they park their egos for the benefit of mankind.