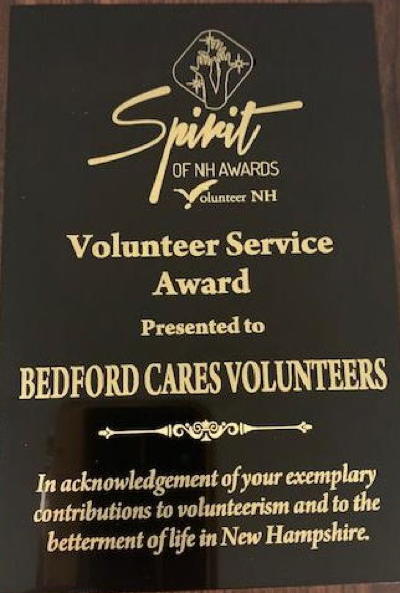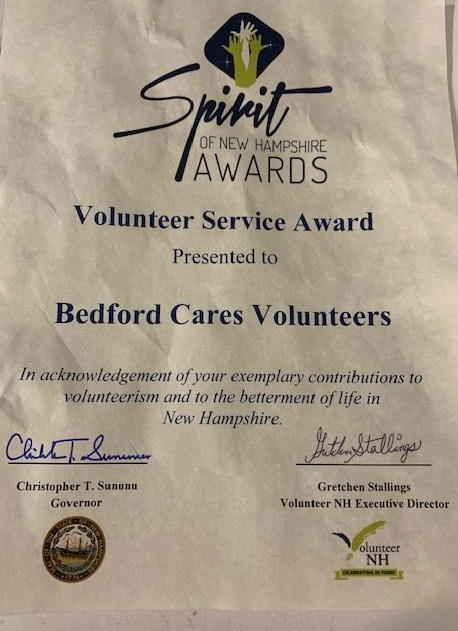 BEDFORD CARES WINS VOLUNTEER AWARD
Your hard work, commitment and caring for our community has always been so appreciated and recognized by everyone, including me.
I am pleased to let you know that you have been awarded the Spirit of New Hampshire Volunteer Service Award.
Congratulations and thank you everyone!
Denise Ricciardi ❤️
DENISE RICCIARDI AWARD
In addition to the organization's award, founder Denise Ricciardi has been given a Volunteer Service award as well.